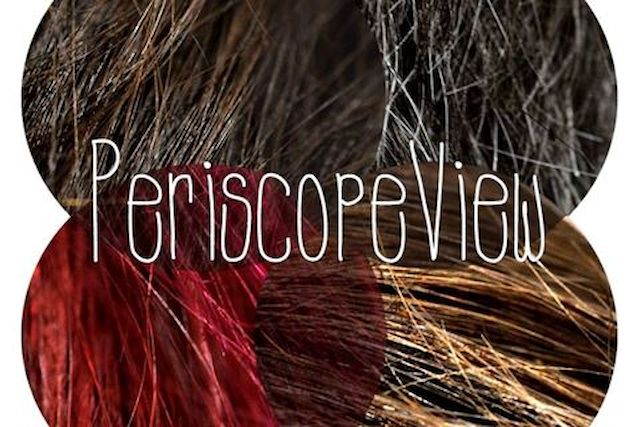 Periscope View are an up and coming indie rock outfit from London. They've recently dropped three recordings - demos that exhibit their potential relevance and sound. One of these demos is 'Overwrought', a moody tune that draws the listener in with quality production and vocals. The group is picking up increasing popularity throughout London, performing extensively throughout the rest of the autumn/fall. Now, though, let's analyse and dig into 'Overwrought'.
Typically when an independent band releases a handful of demos, they're home recorded or relatively low quality. That's always fine, because a demo is exactly that: a taste of what a band could be if backed by a proper studio or label. 'Overwrought', along with the two other demos Periscope View recorded at OneCat Studios, sounds excellent. Actually, they sound a whole lot tighter than the vast majority of demos. (Or indie records, for that matter.) 'Overwrought' is polished and well mixed and mastered, balancing a hefty scale of thick percussion, searing electric guitar, vocals, and plodding bass.
Periscope View's personality is lent entirely by Helena King, the lead vocalist. (Who also provides violin on occasion; how cool is that?) Her voice is beautiful and matches the sound perfectly. It's always exciting to see an independent rock group headed by such a strong female talent. King's vocals are soulful, but embrace a level of brevity. She croons softly, and doesn't try to hog the spotlight like some female vocalists do. You'll often see a woman leading with forceful, Adele-esque intensity. It's nice to find the opposite, equally excellent side of that with a vocalist like King.
Instrumentally, the song shows a lot of promise. The electronic influence via the synthesizers, especially on the latter half of the song, is superb. I'd argue it's an experimentalist sound in a way, not necessarily embracing traditional indie rock tropes. That makes it stand out against such an overbearing indie scene; 'Overwrought' doesn't comply to the indie stereotypes we're becoming inundated with. (Seriously - the 'indie' community has two common styles now: a mimicking of Vampire Weekend or a low-fi style akin to Mac DeMarco or the like.)
'Overwrought', especially as just a demo, is a shining spotlight on an unknown outfit, compelling you to find out more. Check out the track below for a neat indie experience that feels different and authentic. Periscope View recently released their debut EP titled The Grays Grown, currently available on Bandcamp. Find out more about Periscope View...
Join our mailing list and we'll let you know when we publish something new