How To Make A Lyric Video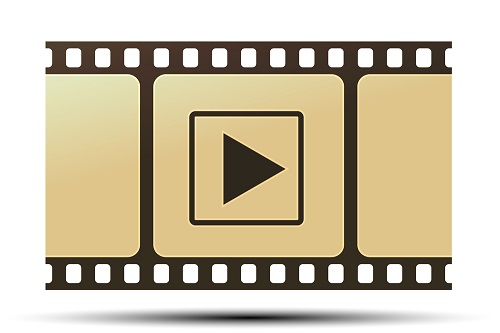 Why make a lyric video?
Video as a medium has been blowing up in recent years. If you don't believe it, just take a quick scroll down your Facebook or Instagram feed, and you'll see that you are being inundated with video content, so when it comes to keeping up with the times with your music marketing, you just can't afford to ignore it.
There are various types of videos you can create, but lyric videos are one of the easiest and cheapest ways to get started. Lyric videos can help you to avoid some of the production costs that come with making a full-on music video, while still giving you something that you can promote on Facebook, Instagram, and YouTube. They also give fans a way to get into your material easier by being able to sing/rap along, and are especially fitting for genres of music with well-crafted lyrics which could otherwise get lost in a regular music video. So let's explore how to make a lyric video and the costs involved.
How much does it cost to make a lyric video?
The price can range from free to a few hundred dollars, there are different options available depending on your budget, how much time your have available, and your experience. Let's explore some of the options available.
How can I create a lyric video?
There are a few options here depending on if you want to create the lyric video yourself or hire a professional to create it for you.
The first option is to make it yourself. While this can take some time, it doesn't have to, and if you want to create the lyric video for free, this is the option for you. If you are feeling creative and have some time available, then you can use Microsoft Photos (free), iMovie (free) or Adobe After Effects (paid), and this software will enable you to create a lyric video yourself from scratch.

An easier and quicker solution is to use software that makes the video-making process much quicker, and a great option is to use an application called Rotor which will do most of it for you. Rotor gives you the ability to make a lyric video within minutes. They have a library of beautiful footage which you can choose from to create the background of your lyric video, or you can upload your own footage. You can then select one of the professionally designed edit styles, upload your music, and the application will analyse your music and clips, and generate the video for you within minutes, like magic! You can then add text overlays to the video with your lyrics, and once you're happy with it, you pay a flat fee of $19 or less to download the final video. You then keep 100% of the rights of the video and can use it as desired. Sign up with this link to get 10% off.

The second option is to hire a professional. Ok yes this sounds expensive, but it doesn't have to be. You can find someone who can make you a lyric video on Fiverr with prices starting from as little as $5! The price of course can depend on the length of the video, number of words in the song and how simple/complex the video will be, and remember that Fiverr is a marketplace where individual sellers offer their services, so make sure you do your research, look at the seller's previous work and read reviews from previous buyers. Click here to get started and browse all the options available, check out the links to specific gigs below to get an idea of what you could get at various price points, or search for something specific:

Option 1 - starts from $5 for a full song with premium options available

Option 2 - starts from $25 for a basic 1 minute video with longer options available

Option 3 - priced based on the number of words in the video, starting from $320 for 150 words with other options available




Another service we recommend is Radar Music Videos. They offer a matching service between artists and video directors and the process works as follows - you post a brief detailing what you need, and then directors will send you pitches. You shortlist the pitches, and decide on who you want to commission for the work. For lyric videos, the budgets start from around £100 ($130).

When you have finished creating your video, remember to upload it to your LoudUp profile to give you more visibility. Find out more about how LoudUp can help you to expand your fanbase.