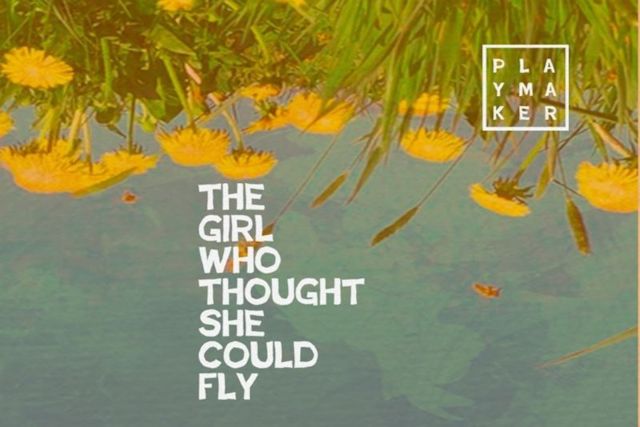 Playmaker is a new indie rock outfit from the United Kingdom. Their fuzzy, distorted style of rock and roll has taken their fans by force, thus prompting a myriad of performances both locally and internationally. Their newest record's single is 'The Girl Who Thought She Could Fly', a classic-tinged rocker guaranteed to rile any crowd up.
When approaching Playmaker, I was immediately apprehensive. Independent rock bands that define their genre as 'indie' are in over abundance right now and to be blunt, most of them sound the same. It's a genre plagued with Vampire Weekend copycats and eerie similarities from artist to artist. Playmaker seems to break that stigma, which would explain their expedited popularity in recent years. (Popularity that has manifested in radio airplay, concerts, label signings, and so much more.)
'The Girl Who Thought She Could Fly' has every element it needs. The distorted electric guitar is nothing short of exceptional. Those riffs and solos are right on mark, making the performance a memorable and defining one. Furthermore, the anthem-like nature of the lyrics and performance is thrilling. Playmaker has crafted an indie rock landscape that sounds garagey and rough and tumble, but also polished and smooth. This will likely allow them to appeal to a variety of audiences, further extending their global reach through the independent community.
That brings me to my next point: the production quality of the track. Playmaker is one of the best-produced groups I've heard this year. It's music that floats off of a good sound system and exhibits serious prowess on behalf of the band. Lead vocalist Paul Rey-Burns is exhilarating in his position, and lead guitarist Matt Monks infuses the spirit of rock and roll into the track.
Playmaker provides a sound that is addictive, unique, eccentric, and one hundred percent rock and roll. It culminates the best of each era of rock, thus defying immediate classification into a sub-genre. It isn't the least bit surprising that their act can translate from European audiences to Chinese audiences so effortlessly. Good music is good music, and 'The Girl Who Thought She Could Fly' shows Playmaker is chock-full of it. It's also neat to see a rather traditional line-up. They're a four-piece, classic ensemble that emanates retro vibes with modern style. Check out the new single now for a whirlwind of rock and roll.
Listen to 'The Girl Who Thought She Could Fly' below and find out more about Playmaker!
Join our mailing list and we'll let you know when we publish something new