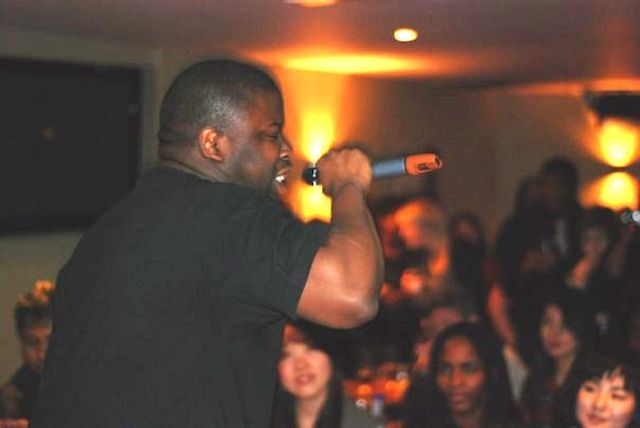 The marriage of soul, R&B, and hip hop is a natural one. It's always wonderful to see an independent artist release work that embodies that union. As is the case with ReFlex the Architect and 'Broke As Hell', a track off his mixtape, 'Alien Stepchild'. The song has a retro flair, but embraces some contemporary elements, providing an intriguing listening experience.
When you initially hear ReFlex the Architect rap, you'll have a flashback to 80s and 90s hip hop. His delivery is very much retro, as if it would be best placed in a 1980s Spike Lee flick. That deliver is, however, a bit disconjointed. It takes a moment to acclimate to his style, but once you do, you can strap in and enjoy yourself. Lyrically, though, the song is great. In particular, ReFlex's English quips are actually refreshing and entertaining.
As aforementioned, there is a heavy R&B influence. There's a brass section sample backing ReFlex, along with some sparse, but tight beats. Those backup vocals and choruses are infectious, and have a bit of a Motown/R&B feel to them. ReFlex the Architect cites Kanye West as an influence, and I'd argue that the song most definitely has hints of 'Watch the Throne' scattered throughout.
Combining an elegant usage of R&B inspiration and classic hip hop has proved immensely fruitful for ReFlex the Architect. His music may prove initially problematic for American listeners. His quips and style are very British. As an American listener, I found myself piecing the song together after multiple listens, eventually reaching a place where I could fully enjoy the tune. It's not much different than flipping the channel to BBC: you adapt.
'Broke As Hell' will make you want to seek out the rest of the 'Alien Stepchild' mixtape. It's sharply crafted, consistently interesting, and a nice piece of hip hop that comes into its own quite well. It feels original and authentic, which is a very high compliment amidst a community of indie hip hop inundated by mundane music. ReFlex is a breath of fresh air very much worth your time.
Find out more about ReFlex The Architect, and listen to his track 'Broke As Hell' below!
Join our mailing list and we'll let you know when we publish something new