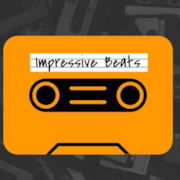 Hey guys, my name is Renzo. I'm the owner and only music producer over at Impressive Beats.
I specialize in Old School Hip Hop Beats similar to - 2Pac, Eminem, Dr. Dre, Wu-Tang Clan, and more. But enough about me lol...

The other day I was searching for cool places to host my music and stumbled across this cool little gem (Loud Up). I think this website is such a great idea and I hope to see it grow in the future! Well I'm running out of words lol, but I wish u all much love and success!
2 YEARS AGO by Impressive Beats - Buy Hip Hop Beats & Rap Beats (Producer) · POSTS: 2