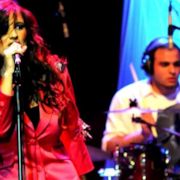 Hello!
We are new to Loud up, and would be very grateful if you can check our profile and listen to our music.
We have released 2 full lenght albums, 1 Live DVD, and one EP.

And please if you drop by write to us, we love to keep in touch with fans and listeners.
Thank you!
5 YEARS AGO by Bonnie The Band (Artist) · POSTS: 1