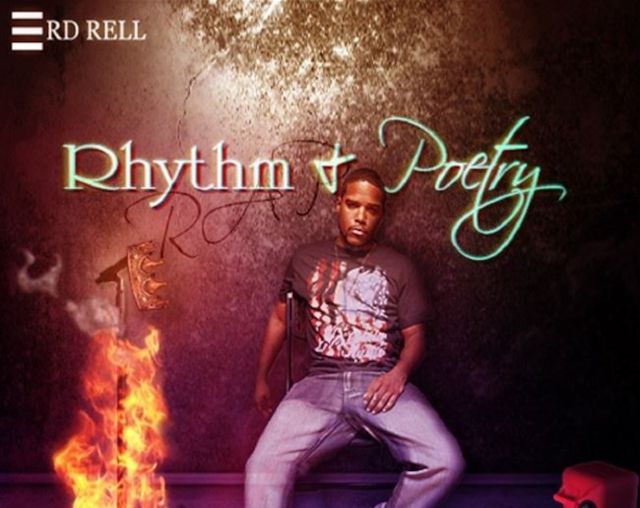 3rd Rell, an artist currently based out of New Jersey, is making some compelling hip hop worth writing home about. It's no secret that the independent hip hop scene is inundated more so than any other genre. Poor production, lackluster lyricism, and tropes fill its halls. 3rd Rell, however, has some tunes that aren't just socially conscious and well written, they're well executed and well produced. Let's dig into a few of them.
His new tunes are from his album 'Rhythm & Poetry'. 'Paradise' exemplifies a lot of what makes 3rd Rell a notable indie artist. He elegantly mashes together soulful influence and slick, finely tuned hip hop. The tune is one of self-determination. It isn't self-aggrandizing, though, like a lot of hip hop - nor is it ostentatious. The featured artist, Dominique Avant, adds so much flavour to the piece, too.
'Love & Hip Hop' extends that aforementioned soul influence, but also toys with traditional jazz styles. The track is pretty deep and explores Rell's frustration with modern day hip hop artists. Their egotistical, misogynistic behaviour, the impact they have on impressionable fans, etc. It's also optimistic, though, and 3rd Rell is resolute in his belief that the genre is still alive and well.
In other songs, 3rd Rell does a nice job melding a pretty eclectic sonic palette into his style. For example, 'Eden', a tune featuring Kfresh, offers a stark contrast to some of 3rd Rell's other work. The easy-riding 'New Beginnings' is another excursion through soul-tinged hip hop, too. 'I'd like to dedicate this to my first love', 3rd Rell croons. 'Hip hop - this is for you, girl'.
3rd Rell is a remarkably refreshing independent hip hop wordsmith and talent. His style is wholly original and much needed amidst a scene of mundane genre counterparts. He also conveys a level of humbleness in his music. I hope his personality echoes that, and continues to do so. We don't need any more artists acting like Kanye West. We need people like 3rd Rell - guys who can make good hip hop and walk the walk after the fact.
Listen to 'Paradise' below, find out more about 3rd Rell, and buy the album Rhythm & Poetry!
Join our mailing list and we'll let you know when we publish something new