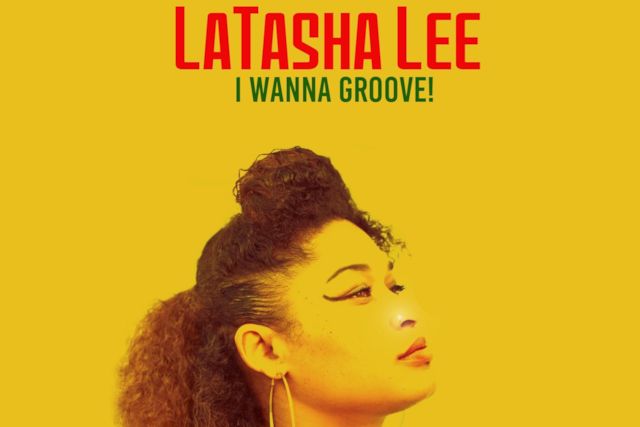 The independent music scene is often inundated with singer songwriters, hip hop artists, rockers, and so on and so forth. There's often a deficiency, however, of two things: soul music and women. Fortunately, there's a performer on the rise that falls into both categories, LaTasha Lee. Her latest single, 'Pledging My Love', is a track well worth listening to, for it offers an insight into one of the most fascinating talents I've heard in the indie scene in quite some time.
Backed by her band The BlackTies, Lee has a sound that's reminiscent of the golden era of soul: the early and mid-1970s. There's an American soul style to this music that sounds like it was plucked right out of a Stax Records session, which isn't surprising since Lee cites a slew of influences from that era: Etta James, Aretha Franklin, Sam Cooke, and many more.
Lee's inspirations become abundantly obvious the moment you hear her voice. She's a powerhouse that has incredible passion behind her voice. 'Pledging My Love' is a song you can spin a hundred times over and it won't get old because of just how well it's sung. There's a beautiful conviction in Lee's vocals; you can tell she's lived the song, and that she believes what she's singing. That's a special thing there isn't much of nowadays.
The BlackTies are an excellent backing outfit, too, fleshing out Lee's music in a remarkable way. They bring every element of an awesome soul band to the table: the brass sections, the piano, the eclectic electric guitar, and so on. Most importantly, they don't overpower the lead talent; they accent her. That's important, because often a strong backing band can accidentally push the vocalist off the stage, metaphorically speaking. In the case of 'Pledging My Love', Lee and The BlackTies are in elegant harmony. 'Pledging My Love' is a gorgeous track. LaTasha Lee is a very exciting talent. There isn't enough quality soul music in the industry right now, and there are even less strong female talents. (At a time when I'd argue we need more of them now than ever before.) Lee's got a special sound worth taking note of.
Listen to 'Pledging My Love' below, and find out more about LaTasha Lee!
Join our mailing list and we'll let you know when we publish something new