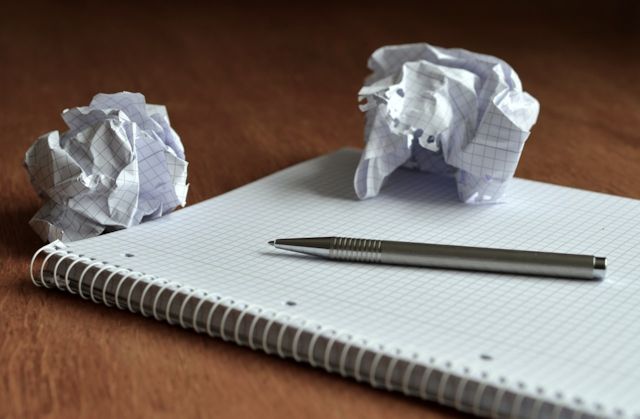 A lot of artists tend to misunderstand the purpose of a bio.
It's not something you should have just because everyone else has one (although you might want to ask yourself why every other band or artist has one). When used correctly, it's an indispensible promotional tool to get your music heard by key people.
Certainly, your fans will appreciate a good story too, and that might be another benefit of having an engaging bio, but rest assured it will help in the PR department.

Things To Avoid
Your bio is not:
A dumping ground for your credentials. You may want to highlight a few significant career events, but your bio needs to be more than just a long list of accomplishments.
A college paper. You're not trying to write an essay here. You want your bio to be short, sweet and engaging. Noting that, it is worth having a few different versions for different purposes; one-sentence, one-paragraph, three-paragraph, five-paragraph, and so on.
A place for bad writing, clichés, and superlatives. Avoid exaggeration and hype. Stick to the facts, and create a flow.

What To Include
Here are several things you should include in your bio:
Quotes: quotes from band members are useful, but it's also good to have quotes from journalists or media people too. In some cases, you may want to begin the bio with a quote from the artist that offers a specific perspective on their music.
Highlights: talk about noteworthy events you have performed at, awards you've won, and praise you've received from industry people. Rather than dumping it all out at once, use it within the flow of the bio.
Specific details: you don't want to say a lot without saying anything. In other words, you should make specific references to instrumentation, genre, musical style, influences, and so on. If you are too vague, industry people will tend to ignore your bio altogether. Avoid filler.
Personality: competition in the music industry is legitimately fierce. You need to think about how you're going to stand out from the crowd. Consider what makes you different, and what is particularly interesting about you. Both industry people and your fans want the opportunity to get to know you, so put in some extra effort to let your personality shine!

How to Structure Your Bio
There are many different ways to structure your bio depending on what you are trying to achieve. One thing to keep in mind is that you may want to format it differently depending on your target audience. The first audience would be your fan base. The second audience would be press and industry people.
Don't forget; your bio can also be a press release. This means that - if you structure it correctly - you can hit two birds with one stone.
Here is a basic structure outline for your bio:
Define who you are. If you're a Funk Metal band from Ireland that features flute and violin, then that's where you need to start. Again, remember to be specific here. You need to answer the question, "Who are you?" in a few succinct sentences.
Talk about how you got to where you are now. This is the part that is hardest to make interesting, as bands often tell the story of how they started playing guitar, etc. If it's not compelling enough, you need to frame it in such a way that makes it compelling.
Talk about what you are doing today. Are you performing? Recording? Planning a tour? Let the reader know where you are in your career.
Talk about what's next. What do you see for yourself in the future? What are your goals and your vision?

Conclusion
Think about your goals. What do you want to accomplish with your bio?
Do you want radio stations to play your music? If so, you'll want a nice one-page summary of your latest album, identifying which tracks you want them to play.
Do you want your fans to engage with it? Then you want to make sure to tell a story that will stick out in people's minds.
Do you want to book more shows? Then you need to make it obvious that you're performing everywhere. You need to make sure to highlight prominent venues you have played in. You need to include your contact information at the end of the bio.
Don't try to reinvent the wheel. Find a format that has a proven track record.
Additionally, don't be afraid to hire a good writer to put together your bio for you. It can be hard to do it all on your own, so ask for help if you need it.
Join our mailing list and we'll let you know when we publish something new